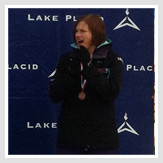 I have been sliding for 6 years, and competing for the USA for the past four seasons (for complete and recent results please click here, and for my USBSF atlhete page click here):
2007-2008 Season, America's Cup Team
- several top-10 finishes


2008-2009 Season, Europa Cup Team
- Promoted to Intercontinental Cup Team halfway through the season


2009-2010 Season, Intercontinental Cup Team
- Best finish: 8th place


2010-2011 Season, World Cup Team!
- Best finish on the World Cup: 14th
- Also a 3rd place finish, Lake Placid Intercontinental Cup


2011-2012 Season, World Cup Team again, yay!


2012-2013 Season, World Cup Team again, yay!
- Best finish on the World Cup: 7th in St. Moritz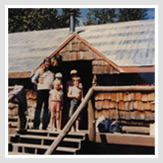 I was born and raised in rural Alaska, 40 miles from the nearest road. My parents are still there, where they run a fishing and tourist lodge in the Bush, Yentna Station Roadhouse. Homeschooled and toughened by a youth of hard labor - shoveling snow, hauling and splitting firewood, maintaining snowpacked airstrips and trails, hauling ice and pumping water - I fell out of Alaska at the age of 19 to find my fortune.
And find it I did! I am thankful for a circuitous journey involving 2 years in Idaho followed by 1 1/2 years working as a cruise director and studying in China, and then landing in Utah in 2003.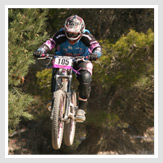 After discovering mountain biking and becoming a professional downhill racer in 2005, I stumbled into the sport of skeleton by accident, thanks to my fiance, Brad Stewart, also on the US Team. Intially we only planned to do skeleton recreationally, but our racing skills on a bike (skis for Brad) transfered to the sled - within 2 years we were at Team Trials competing for a spot on the US National Team! Things have only gotten better since, and for the 2010-2011 season I was named as one of only two women to the US World Cup team. October 31, 2011, after Team Trials, I was again named to the team, and again in October 2012! It's the highest honor, and I'm so thankful for all the support of friends and family!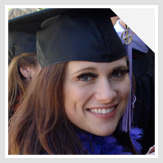 Along with success in sport, I am grateful to have also found success professionally. After 2 years of studying/working/training/competing full time, I graduated in 2009 with a Master's degree in City and Metropolitan Planning from the University of Utah, and recently obtained my national AICP certification. I have spent the last 7+ years working as a land use planner for Summit County, Utah; they have been very flexible, allowing me to take unpaid leave during the competitive season.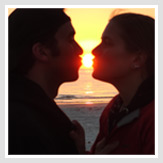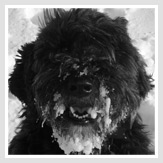 I live and train in Park City, Utah with my husband, Brad Stewart, and our (totally not spoiled and pampered) dog, Jean Luc.